PrintAccess Online Buyers Guide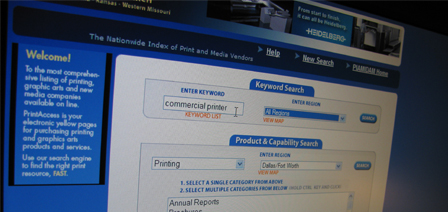 Our members receive a free listing in PrintAccess, the nation's leading and most detailed online database of print providers and key industry suppliers. Members have the ability to go online at any time to update their company information in terms of:
Company description
Cross reference by product and process
Website URL and key contact person
Company equipment
To make changes to your listing now, please review the update instructions in the Vault, search for "PrintAccess User Instructions" (must be logged in) which will show you the steps required to make revisions.
For more information, contact one of our staff members at info@piamidam.org.