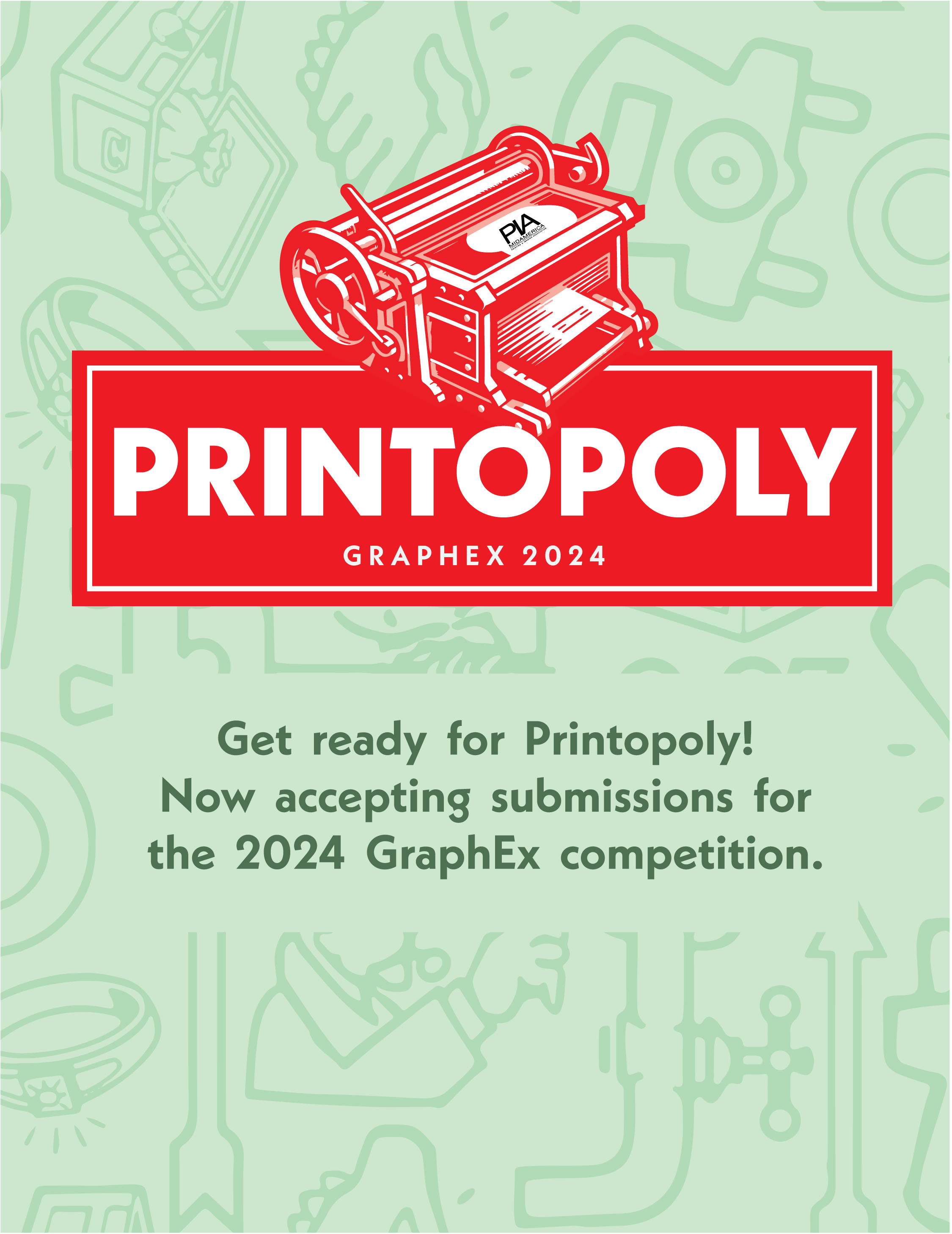 Welcome to
PRINTING AND IMAGING ASSOCIATION OF MIDAMERICA
PIA MidAmerica is a dynamic association helping nearly 500 print, visual communications, and marketing firms in Texas, Kansas, Oklahoma, and Western Missouri achieve their business objectives. We enhance members' visibility, reduce their operational costs, deliver timely information and services, and provide cutting-edge educational programs. The key to our success is the involvement of our member companies and their employees, whom we serve from our offices in Dallas and Kansas City.
By investing in PIA MidAmerica membership, you also become a member of Printing Industries of America, the world's largest print/visual communication association. We are the only association in this industry with a strong local and national presence. We are also proud of our illustrious history. Printers first formed associations in the late 19th century, and several of these organizations evolved into PIA MidAmerica. Today, we continue to develop new resources to help our members achieve their goals and ensure that the relevancy of print in the economy is appreciated. Learn why our members are so passionate about PIA MidAmerica. Contact us at 214-630-8871 or info@piamidam.org to get involved!
Classifieds // JobBank
Looking for a job? Need to post a job opening? Searching for equipment – to buy or sell? Browse our Classifieds section.
Print Access
PrintAcccess is our online directory which puts buyers directly in contact with PIA MidAmerica member firms who provide print, mailing, marketing, and fulfillment solutions.
Wage & Benefit Survey
The Annual Wage & Benefit Survey is a joint project of the affiliated organizations of Printing Industries of America.
91.4% of all cardboard boxes were recycled in the US in 2021 The data is out! Reports show that in 2021, 91.4% of all cardboard boxes were recycled. This is an increase from
Paper-thin solar cell can turn any surface into a power source   MIT researchers develop a revolutionary new way to harness solar energy When we think about solar energy the first thing I assume
E-Commerce firms drive demand for printed collateral from direct mail to all things packaging With an estimated global commercial print market of nearly $500 billion in 2023, 53.77% is from packaging which