PIA MidAmerica members have access to discounted pricing from UPS Package and LTL shipping services. Sign up for one or sign up for both!

PIA MidAmerica has teamed up with UPS to help members save thousands of dollars each year with this unique program. Members can utilize the UPS Freight Program (shipments greater than 150 lbs.) or the UPS Package Program.
UPS Freight has established a minimum of a 70% discount for members. They will also work with the members whose volume already provides a discount greater that 70% to customize their rates. With the UPS Package program there's no cost to sign up! Members can save up to 16% on ground shipments and 30% on UPS Next Day Air® and Worldwide Express® services.
For more information, contact us at info@piamidam.org or 800-788-2040.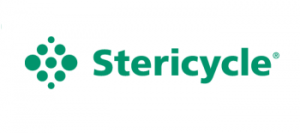 Stericycle Environment Solutions, formally known as Effective Environmental, Inc. (E2), picks up, transports and destroys your company's hazardous waste. It also provides facility cleanups, offers environmental consulting, environmental training and environmental supplies. PIA MidAmerica members receive a discount on these services. This service alone can more than pay for your annual membership dues. Stericycles's territory covers Dallas/Ft. Worth, East Texas, Oklahoma and metro Kansas City members.
For more information, contact PIA MidAmerica at 800-788-2040 or via email at info@piamidam.org. Stericycle Environment Solutions will verify your PIA membership prior to providing a quote and beginning service.

For over 14 years, PIA MidAmerica members in North Texas have taken advantage of the Association's discounted buying program ARAMARK Uniform (printer's towels and uniforms). This program provides special pricing for member companies plus the assurance that Aramark meets the Association's standards in handling hazardous material.
For more information contact us at info@piamidam.org or 800-788-2040.
 Apple
Exclusive savings from Apple. Apple and Printing Industries of America bring the membership a special program. Members qualify for preferred pricing on the latest Apple products and accessories.

Program Benefits:
Special member pricing on Apple and third-party products
Exclusive promotions
Complimentary shipping on all orders over $50
Free engraving on all new iPod models
Mac customization
Flexible business financing options
For information contact us at info@piamidam.org or 800-788-2040.
Apple ignited the personal computer revolution in the 1970s with the Apple II and reinvented the personal computer in the 1980s with the Macintosh. Today, Apple continues to lead the industry in innovation with its award-winning computers, OS X operating system and iLife, and professional applications. Apple is also spearheading the digital media revolution with its iPod portable music, video players, iTunes online store, and has entered the mobile phone market with its revolutionary iPhone.

Printing Industries of America's National Buying Power partnership with Xerox provides members with a specially negotiated contract price on Xerox equipment. This covers new purchases, plus it allows for trade-in credit and affordable leasing terms.
Xerox is dedicated to helping our members develop the right business model, the right workflow and the right technology.
They can help members offer their customers more through a range of digital applications and capabilities:
Vibrant, affordable color to enhance virtually any customer document—from marketing materials to HR communications to books and manuals and everything in between.
The latest network security features that keep confidential information confidential.
Enhanced efficiency in the front office, including faster turnaround times, reduced downtime and greater reliability—all the performance, service and support you expect from the industry leader in digital printing.
Affordable, easy-to-use scanning solutions that optimize efficiency—creating a paperless office and streamlined workflow through unsurpassed document management. For more information on how to take advantage of the special discounts offered to Printing Industries of America members, contact us at info@piamidam.org or 800-788-2040.

PIA MidAmerica members have access to a membership discount program with the Advertising Specialty Institute (ASI). ASI is the largest media, membership and marketing organization serving the promotional products industry. PIA MidAmerica members, who join ASI, have access to a broad array of promotional products from over 3,500 ASI suppliers.
This arrangement will save PIA MidAmerica members a significant amount on membership to ASI and offers a variety of packages which include:
Product Sourcing Tool – Find any item in the promotional products industry on any major Web browser using a PC or Mac with ESP®. Plus, ESP subscribers receive ASI's ESP Mobile™ app for iPhone, iPad, and Android at no additional charge!
End-User Website – A fully-customizable ESP Website™ reflecting the latest trends in website design.
Catalogs – Reach your top clients and prospects with ease.
As an ASI member, you'll receive a unique ASI number to use with suppliers, industry education, discounts on business services, and unlimited support and product training. For more details visit our national website or contact us at info@piamidam.org or 800-788-2040.
In August of 2010, the Forest Stewardship Council (FSC) ruled that any company under $5 million in annual forest product sales is eligible for group certification. This makes certification – which had been a financial hurdle for many smaller companies – affordable for the first time via participation in a group.
In response, PIA MidAmerica along with several other PIA affiliates created The Regional Affiliate Certificate Group (RACG) to help qualifying members access the benefits of Forest Stewardship Council Chain of Custody Certification. Participation in RACG is open to members of regional PIA affiliates who meet the FSC's eligibility limits for group certification.
Chris Gibbons is the Group Manager for RACG. The Group Manager is responsible for training participating members in FSC procedures, ensuring that companies are in compliance with all the requisite FSC requirements, and helping companies troubleshoot issues that come up with certification.
Participating members will receive training in FSC procedures, ensuring that companies are in compliance with all the requisite FSC requirements. Assistance will be provided to troubleshoot issues relating to certification. For more information contact us at info@piamidam.org or 800-788-2040.