PIA MidAmerica is your commercial print & packaging industry association for Kansas, Missouri, Oklahoma & Texas.
We're here for you. Explore topics below to find resources, information regarding COVID-19.
Click a button to jump to that section…
Letter from PIA MidAmerica President Teresa Campbell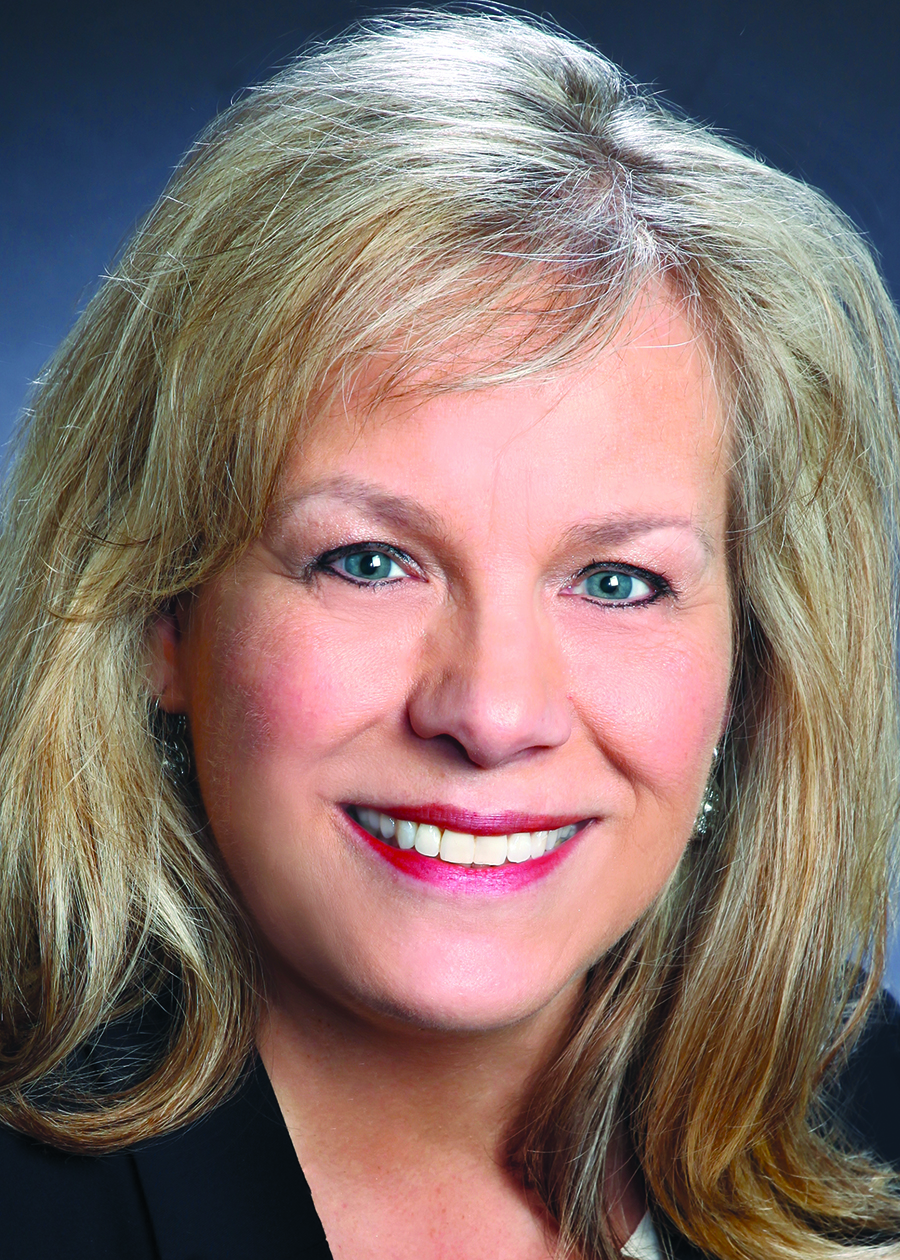 Dear MidAmerica members and industry friends,
These are certainly unprecedented times, and every city county and health department has taken the liberty to issue stay-at-home orders as they see fit. We have reviewed each order and determined how our industry is classified and sent letters supporting it. There have been no orders where we don't fall into supporting essential business. However, three of our members have been visited by a fire marshal or police officer.
Read the rest of Teresa's April 1 letter.
Previous messages
Read Teresa's March 24 letter about staying safe & best practices.
Regional Updates
Click on your state to read letters sent to your local government & review stay-at-home orders for your city / county / state.
'Essential' Resources
Create employee credentials using this template, easy as 1-2-3:
Download 'Template' below
Click your state & open 'Blurb' Google Doc
Copy & paste your blurb into the template, update other yellow highlights

Global infection map
Stay on top of the details and confirm the facts by using this map (best viewed on desktop), which is run by Johns Hopkins and being used by journalists. Look to this for your facts without bias or editorialization.

What is COVID-19?
Know the facts about COVID-19 (which stands for COronaVIrus Disease 2019) and help stop the spread of rumors. Use CDC resources to identify symptoms, how to treat illness and more.
More resources
Situtation updates
Families First Coronavirus Response Act (FFCRA)
New laws addressing critical human resources issues have been enacted in response to the COVID-19 pandemic. Legislation is called the Families First Coronavirus Response Act (FFCRA) and includes refundable tax credits for employers that are required to offer emergency FMLA or paid sick leave.
It is effective April 1. Anything before that time is not subject to the new law.
It only applies to companies with fewer than 500 employees. If you have more than that, your company is not subject to the new law.
There is an exemption for companies with fewer than 50 employees, if complying with the law would jeopardize the viability of the company to continue its business.
FFCRA employee rights posters need to be up in shops remaining open on April 1.

Workshare programs by state
During economic slowdowns, you have resources when reducing employees hours. According to the National Conference of State Legislatures, "Workshare programs let businesses temporarily reduce the hours of their employees, instead of laying them off during economic downturns. Technically referred to as short time compensation, the goal of worksharing programs is to reduce unemployment." You must apply.
More HR resources

Online learning resources
The iLearning Center is a member benefit for all printer members and features printing industry-focused courses developed and presented by industry expert instructors. There are free courses for every professional in categories such as print production, marketing, pre-press, digital enhancements and more. If you need your PIA National log-in, message us. We'll get you set-up.
CARES Act passes Congress, signed by Trump on March 27
The Coronavirus Aid, Relief, and Economic Security Act or CARES Act has passed. Read the full bill here.
Title 1: Small business, employee retention
Title 2: Unemployment & tax provisions, individual recovery checks
Title 3: Healthcare system, education, paid leave provisions
Title 4: Public health
Title 5: Misc.
Title 6: Distressed sectors (including aviation)
Title 1: Small Business
Small business economic relief is a key part of the CARES Act. The centerpiece of small business assistance (eligible for employers with 500 or fewer employees) is the Paycheck Protection Program, which seeks to provide 8 weeks of cash-flow assistance through 100 federally guaranteed loans to small employers who maintain their payroll during this national emergency. The program would provide equal in to 250 percent of an employer's payroll up to $10 million and could be used to cover payroll costs including salary, wages, and payment of cash tips; employee group health care benefits including insurance premiums; retirement contributions; and covered worker leave. If the employer maintains its payroll, then the portion of the loan used for the outlined purpose would be forgiven. For more details on the Paycheck Protection Program, see a one-page summary below and a more detailed section-by-section summary.
Title 2: Unemployment & tax provisions
The CARES Act addresses both unemployment and business tax policy. For example, the Act would allow the deferment of the employer portion of certain payroll taxes through the end of 2020. Note: Deferral is not provided to employers that avail themselves of the SBA loans designated for payroll protection. A modification on the treatment of net operating losses, the Alternative Minimum Tax, and other provisions are also included. Please see a summary below of the tax and unemployment insurance section in the CARES Act.
Individual economic assistance
The CARES Act also provides direct cash assistance known as "recovery checks" for all U.S. residents with adjusted gross incomes under $75,000 ($112,500 for head of household and $150,000 married couples), plus an additional $500 per child. Recovery checks will be sent directly from the federal government to taxpayers. Find a FAQs published by the IRS below.
Retirement plan provision changes
Read Joe Trybula's quick summary of key provisions for retirement plans in the CARES Act.
IRS: Guidance for net operating loss
The IRS has issued guidance providing tax relief under the CARES Act for taxpayers with net operating losses.
Economic Injury Disaster Loan (EIDL)
Less than 500 employees
Retroactive to Jan. 31, 2020
Fastest way to get working capital
Up to $2 million
Approved solely on credit score
Less than $200K approval w/o personal guarantee
3.75% for-profit & 2.75% non-profit
1st month can be deferred up to a year
Up to 30 years maturity
No early payment penalties
Use to cover rent/mortgage, utilities, payroll, AP, materials due to supply chain disruption (fixed debt)
Up to $10K within 3 days with or without loan approval
Up to $10K forgiven – documentation of qualified expenses (this is critical)
Note: You can only pick this $10K OR the 8 weeks of payroll in the PPPL to be forgiven. Not both. This EIDL can be rolled into your PPPL loan.
Paycheck Protection Program (PPP) loan
Note: The U.S. Government is now advising that because of high participation in the PPP loans, it is anticipated that not more than 25 percent of the forgiven amount may be for non-payroll costs.
Less than 500 employees
In business since Feb. 15, 2020
100% guarantee
Up to 2.5x monthly payroll from previous year up to $10 million
Includes seasonal employees
Delay payroll taxes up to 2 years
Interest rate maximum of 4%
Payment deferred including interest for at least 6 months
Up to 10 years maturity
No early payment penalties
Can be used to retain workers, maintain payroll, rent/mortgage, utilities
Loan forgiveness (payroll, mortgage interest, rent, utilities)
8 weeks for loan forgiveness, begins date funds are deposited
Note: Use sample application to gather information. Fill out application from your specific bank.

Loan, cash flow guidance
LB Carlson President Mel Enger, CPA, has worked extensively with print & packaging companies. He helped moderate our roundtable webinar and provided numerous resources. His documents include a CARES Act summary, loan worksheet, forecast for cash planning and cash flow worksheet.
IRS documents

Small business guidance & loan resources
Find out more about Economic Injury Disaster Loans and SBA Express Bridge Loans. Also find links to: guidance, access to capital, exporting assistance & government contracting.

Economic flash report
Review a profile of the recession and possible patterns of the coming recovery, economic path over the next 12 months, projections for print sales and profits in 2020 and thoughts on managing chaos.

Find a partner
If you need to outsource work no matter the reason during this time, find a PIA MidAmerica member to partner with. Network and utlize each other's strengths. We're stronger together.

Workplace COVID-19 posters
The COVID-19 outbreak requires us all to take steps to ensure the safety of our employees. Use these print resources to ensure workplace safety standards are met & keep employees informed.
Workplace pandemic preparation
OSHA has guidelines for preparing your workplace during the COVID-19 pandemic.
Model Sanitation Plan SARS-CoV-2
Gary Jones (SGIA) has developed a model sanitation plan for SARS-CoV-2, the germ that causes the COVID-19 disease. Keep worker safety a top priority.
Connect with safety professionals
OSHA regulations, trainings and worker safety are still critical parts of operating. We have three expert PIA MidAmerica safety professionals who can help you stay up-to-date on compliance. Be sure to message us to connect with a one and keep your workers safe.

Identifying 'Critical Infrastructure' sectors
There are 16 critical infrastructure sectors whose assets, systems and networks — whether physical or virtual — are considered so vital to the United States that their incapacitation or destruction would have a debilitating effect on security, national economic security, national public health or safety or any combination thereof.